Researcher Sessions
The Impact of COVID-19 on Mental Health
Moderated by: Hugo Campos, All of Us Participant Ambassador
Panelists: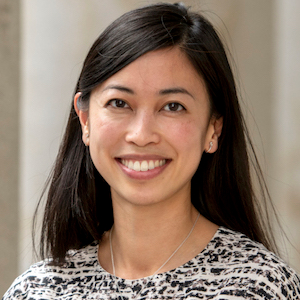 Karmel Choi, PhD
Social support as a protective factor for depression during the COVID-19 pandemic: What types and for whom?
Dr. Karmel Choi is a clinical psychologist and assistant professor at Harvard Medical School/Massachusetts General Hospital whose research focuses on genetic, epidemiological, and translational methods to characterize psychiatric resilience and inform the prevention of common stress-related disorders (e.g., depression and PTSD) across the life course. Dr. Choi directs the Precision Prevention Program in the MGH Center for Precision Psychiatry.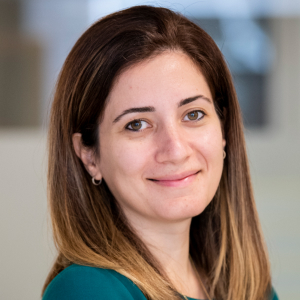 Nazlee Zebardast, MD, MSc
The impact of visual impairment on social isolation and anxiety during the COVID-19 pandemic
Dr. Zebardast is a clinician scientist and full-time member of the Glaucoma Service at Mass Eye and Ear. She specializes in the treatment of adult glaucoma and combined glaucoma and cataracts, with a particular interest in minimally invasive glaucoma surgeries (MIGS).

She has received numerous awards and honors for her academic and research accomplishments and has published in top ophthalmology journals. She has made significant contributions to global epidemiologic research having established the Indian Family Angle Closure Evaluation with colleagues at Aravind Eye Institute in Southern India. Among other findings, this study determined that siblings of individuals with known angle closure have a greater than 1 in 3 risk of developing the condition. Additionally, she has worked with a many large datasets to understand the prevalence of eye disease and its impact.

Dr. Zebardast's current research focuses on developing precision medicine-based tools for disease detection, aiding clinicians in assessing for disease progression and eventually optimizing patient-related outcomes. She collaborates widely with experts from MGH and Ocular genomics institute to define image-based and longitudinal endophenotypes for glaucoma using machine learning methods and to understand the genetic underpinning of vision loss in this blinding disease. This work could lay the foundation for precision medicine approaches to screening and diagnosis that combines clinical phenotypes and genetic background to improve assessment of disease risk for any individual.

Dr Zebardast was selected for the NIH/NEI-funded K12 Harvard-Vision Clinical Scientist Training Program as well as the Gliklich Innovation Scholarship program in 2019. She is currently funded by an NIH K23 career development award, an NIH R21 award as well as the Research to Prevent Blindness Career development award.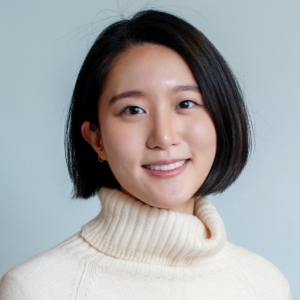 Y. Heather Lee, PhD
Effect of everyday discrimination on depression and suicidal ideation during the COVID-19 pandemic: a large-scale, repeated-measures study in the All of Us Research Program
Dr. Lee received her bachelor's degree in psychology from New York University and Ph.D. in epidemiology from Brown University. Her doctoral dissertation included the discovery that prenatal immune activation due to maternal bacterial infection is a risk factor for schizophrenia and related psychosis. During her postdoctoral training, Dr. Lee has expanded her skill sets in statistical genetics to examine genetic risk factors for psychiatric disorders and their interplay with environmental risk factors. With her unique combination of skills in causal inference, epidemiology, statistical genetics, Dr. Lee has played a crucial role in ongoing national and international collaborative consortia. This has included analyses through the PsycheMERGE consortium that used large-scale health systems and genomic data across multiple biobanks.

In addition, Dr. Lee has leveraged her doctoral training in causal inference to investigate selection bias in biobank-based genomic analyses, which are typically conducted in volunteer samples that may not represent the underlying population of interest. In recent work, presented at the 2021 World Congress of Psychiatric Genetics, she has demonstrated that selection bias can lead to biased estimates of genetic risk and provided a framework for addressing this problem. Lastly, Dr. Lee has long been interested in health inequities among racial and ethnic minority populations. Supported by the International HundredK+ Cohort Consortium, she has recently conducted an analysis examining the risk and protective factors of adverse mental health outcomes during the COVID-19 pandemic in diverse populations using data from the All of Us Research Program.
Exploring Medication Adherence, Exposures, and Adverse Event Reporting Using All of Us Data
Moderated by: Michael Allison, All of Us Participant Ambassador
Panelists:
Andrew Haddad, PharmD
Pharmacogenomic medication exposures within All of Us Research Program Participants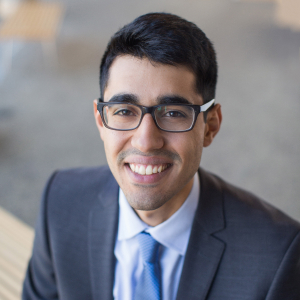 Arash Delavar, MPH
Racial and Ethnic Disparities in Cost-related Barriers to Medication Adherence in a Nationwide Cohort
Arash Delavar is a 4th year medical student at UC San Diego currently on a research year. Arash received his MPH from Washington University in St. Louis with an emphasis in epidemiology and biostatistics, and has research interests in social determinates of health, cancer epidemiology, health policy, and ophthalmology. He plans to enter the field of ophthalmology and hopes to become an academic physician in his career.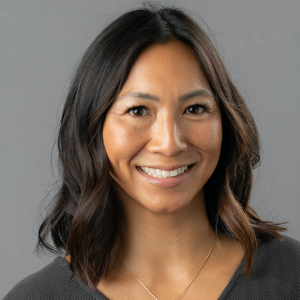 Christine Cadiz, PharmD, MA, BCPS
Predicting adverse drug events using the All of Us cohort data: A feasibility study
Dr. Christine Cadiz is one of the founding faculty members in the Department of Clinical Pharmacy Practice at the UCI School of Pharmacy and Pharmaceutical Sciences. She received her PharmD from UCSD Skaggs School of Pharmacy & Pharmaceutical Sciences and completed a PGY-1 pharmacy practice residency at UCSF Medical Center. She currently practices as a clinical pharmacist working with a multidisciplinary cardiology team to care for patients with advanced heart failure and patients with ventricular assist devices (VAD). Her research areas of interest are in cardiology, pharmacogenomics, medication use, and health disparities. She has a passion for teaching and precepting, as well as introducing young kids to STEM. In her spare time, Christine loves to go camping with her husband and two boys, surf, hike, eat, travel, or just snuggle up on the couch to watch movies.